Updates
Thank you to everyone who joined us for the opening day of the market. We hope you had as much fun as we did! We can't wait to do it again this Sunday! Check out the photos of Opening Day on Facebook. Please tag us in any market photos or food photos made with market ingredients that you post on Facebook or Instagram. We love staying connected with our community!
Eats
We will have more delicious fruits and veggies this week including strawberries, rhubarb, broccoli, squash, green beans, asparagus and more. As you probably noticed last week, we have several new vendors including Dos Hermanos Bakery, Moon Coffee, Amica Farm and Sandy Bluff Farm. This week two new vendors join us: Cranberry Kitchen and Stone Circle Cider.
For a complete list of vendors, visit our market map.
Kids' Activities
Our local Woodstock Library will be on hand to assist children in making cardboard tube shakers and talk about their "Let's Rock" summer reading program and upcoming library activities.
Tunes
From 11:00 a.m. – 1:00 p.m., Three For Silver will perform music inspired by old traditions. The trio combines a gritty aesthetic, world folk traditions and virtuosic technique with a modern songwriting sense.
Community
Portland Area CSA Coalition is an organization which bridges the divide between CSA operating farmers and potential CSA users in urban communities. They work to educate the public about CSAs, their benefits to farmers, how they work, how to transition to seasonal eating, and to answer questions for current and potential CSA users.
Sponsor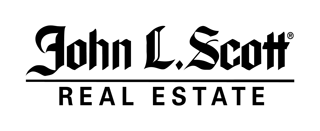 John L. Scott Realty provides excellent real estate services with uncompromising principles here in the Woodstock neighborhood. Their office is conveniently located at 4111 SE Woodstock Blvd. Stop by at John L Scott Realty's booth at the market and say hi and learn more about this wonderful sponsor.
Upcoming
For the month of June we are raising funds to help sustain our SNAP Matching Program. Our goal is $5,000 in order to sustain a $10 match for the season. You can visit our GoFundMe page to learn more and to donate!
You can also help our SNAP Matching efforts by joining us for a donation day at Laughing Planet on Monday, June 25th. They will be donating 15% of sales all day to our SNAP Matching program, so bring your family and friends for lunch or dinner. We hope to see you there!
---
Written by Emily Murnen, WFM Market Manager